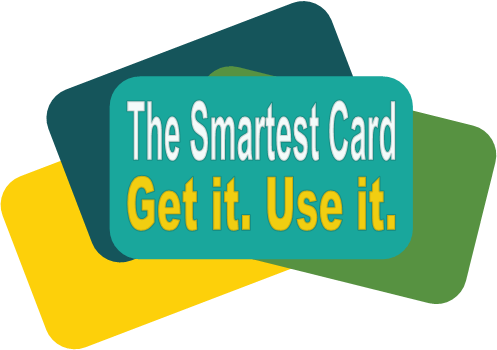 Since 1987, Library Card Sign-up Month has been held each September to mark the beginning of the school year. It is a time when the American Library Association and libraries nationwide join together to remind parents, caregivers, and students that signing up for a library card is an important step towards academic success and lifelong learning.
"A library card is a powerful tool for people of all ages," said Library Director Joe Schweiss. "For children, it helps instill a love of reading and a sense of possibility, plus it gives access to all the tools one needs to succeed in school. For adults, not only can it be used to access free entertainment options, it is also a key to unlock training resources to get a better job, acquire fun new skills, or learn a new language. Having a library card truly is a great investment in one's self."
---
Here's how you can celebrate with us in 2021:
Renew My Library Card    Apply for a Digital Only Account
Get carded!
If you don't have a library card (yet!), stop by any BCPL location, visit our Borrowing FAQs page to learn more, or sign up for a Digital-Only account.
Use your card!
Check out all the things, from traditional books to an amazing collection of online resources. Not sure of all the things you can do with your library card? Read the list below or ask any BCPL staff member for more details.
Spread the word!
Tell people about Bullitt County Public Library. If you follow BCPL on social media, please share our posts with your friends and family who may not know all the things we have to offer them or share a photo of yourself with your library card using the hashtag #myBCPLcard. If you visit us in September, take a moment to pose with our giant library cards or fill out our "With My Library Card…" prompts.
Check out these 10 reasons for having a BCPL library card:
Branches:
There are 5 convenient neighborhood locations throughout Bullitt County—and a new Central Library facility coming soon to replace our current building in Shepherdsville. These locations serve as community hubs where you can book meeting space, find reliable and up-to-date information, and enjoy a wide variety of programs and events for all ages. You may also visit BCPL's virtual branch bcplib.org or use our app for the most current information and to connect with resources.
You can library YOUR way:
Visit us in person, use our Curbside Pickup service, browse our digital catalog, or visit the 24 Hour Library "vending" machines at our Ridgway Memorial and Nichols locations at any time, day or night. We even offer Homebound Delivery for qualified patrons.
Librarians:
These friendly folks are happy to help connect you with everything from your next favorite book to local community services.
Premier online learning tools:
From ABCmouse access for the kiddos to Creativebug for craft enthusiasts to Linkedin Learning for creative and professional development, we offer a variety of resources and tutorials for all ages and interests.
Reliable research databases:
Whether you are researching your family history, checking legal facts for your small business, looking up medical facts, fixing your lawnmower, or helping your child with a school research project, a BCPL library card is your ticket to trustworthy, authoritative sources and information you can rely on.
Books, of course:
Access ALL the books in ALL the formats—e-books, audiobooks, large type, etc.!
Magazines & newspapers:
Read area newspapers at your favorite branch, search archives of the Pioneer News in the Genealogy & Local History Room at Ridgway Memorial, or borrow print magazines at any location. Plus, access THOUSANDS of digital magazines or try our brand-new subscription to New York Times Digital.
Movies:
We have a MASSIVE collection of DVDs and Blu-rays at all five BCPL locations, including feature films, complete seasons of TV shows, and documentaries. Or check out our collection of streaming options!
Technology access:
In addition to all the online resources and e-media you can access from our website, we also offer printing and faxing services, free Wi-Fi, and public computer access (and one-on-one training!) to help close the digital divide—not to mention all kinds of technology tools like 3D printers, virtual reality headsets, and robotics kits that you can try out at library programs. You can even check out a portable scanner, vlogging kit, projector, portable DVD player and other cool equipment from our Library of Things collection!
More cool stuff:
Borrow giant games, outdoor lawn games like cornhole and croquet, crafting kits, and even a karaoke machine from our growing Library of Things collection. Or check our our GO! Totes for everything you need to start a new adventure—including learning to paint, bake, or draw; science activities for the kids; and materials to organize the perfect date night, hiking trip, or family game night.
And there are many more reasons to love your library! If you already have a library card, make it your mission to get a friend or family member to sign up for their library card in September.
---
Questions?
Use the Ask a Librarian chat on our website, call or drop in at any BCPL location, or e-mail BCPL Public Relations Coordinator Tracy Weikel at [email protected].