Event Navigation
Kindergarten Readiness Workshop: Numbers + Math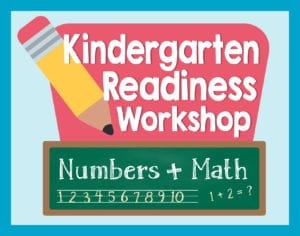 Get the tips and tools you need to help your child prepare for school!
In this 1-hour session, we'll begin exploring numbers with an introductory story. Then, families will break up into stations designed to help young children understand basic counting and math concepts. All children will be entered into a prize drawing, and parents will receive a packet of important resources that will help children practice numbers and simple math at home. Plus, each child will receive a fun math-related prize!
Stay tuned for two more workshops, where we will explore colors and shapes and sizes!
For ages 3–5. Just drop in!
Materials and seating will be available on a first-come, first-served basis. Questions? E-mail [email protected].