Event Navigation
Back to School Bingo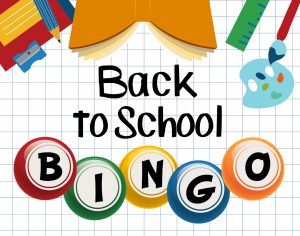 Join us for a family-friendly game night where a winning card earns you back-to-school supplies!
Every winning card will get to pick from a stash of back-to-school supplies, including pens, pencils, crayons, markers, color pencils, notebooks, and many more!
For ages 5–11. (But family members can play too!)
Registration is required for a select number of reserved seats. Additional seating will be available on a first-come, first-served basis. Questions? E-mail [email protected].
---
We're sorry, but guaranteed registration for this event is now closed.