Once again, the entire BCPL staff was asked to submit their picks for the best books of the year for adults. From ambitious literary triumphs to crowd-pleasing bestsellers, here are our collective picks for 2014's best:
Adult Fiction
All the Light We Cannot See by Anthony Doerr
This beautiful, sprawling story told from multiple viewpoints centers mostly on Mare-Laure, a 16-year-old blind girl, and Warner, a young German soldier, whose paths are destined to cross.
Big Little Lies by Liane Moriarty
Mystery, humor, and family drama collide in this brilliantly paced page-turner involving a suspicious death during a parent-night fundraiser at a small-town public school and the months leading up to the tragedy. Readers are left guessing until the very end who was was killed and why, but the authentic personalities and situations are what truly make this book shine.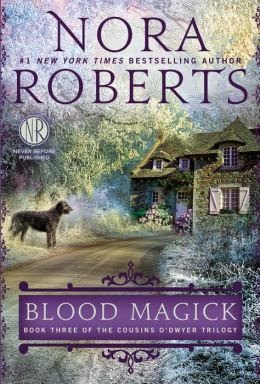 Blood Magick by Nora Roberts
In this final installment of the Cousins O'Dwyer Trilogy, Roberts delivers another supernatural-spiced romance with a vivid Irish setting and likable characters.
The Bone Clocks by David Mitchell
As a fifteen-year-old runaway, Holly Sykes has no idea of the integral role she will play in a secret war between two groups of near-immortals. Spanning decades and continents, this novel tells the intricate story of that war, weaving in and out of Holly's life even as she remains mostly oblivious—until the day that the pieces finally come together in time for a final epic battle.
Edge of Eternity by Ken Follett
The epic multigenerational saga of five families whose live intersect through the 20th century comes to a head in this final episode full of family drama, political intrigue, and societal upheaval.
Leaving Time by Jodi Picoult
A multi-layered story told through many voices, Leaving Time is at its heart a story about motherhood. The novel centers on a precocious 13-year-old girl determined to unravel the mystery of her mother's disappearance ten years ago, with the help of a disgraced former police detective and an infamous psychic.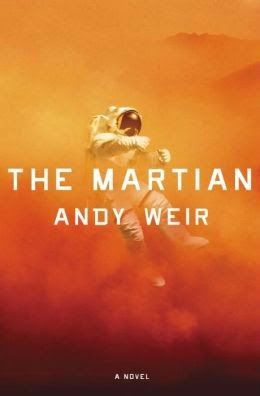 The Martian by Any Weir
Originally an underground self-published hit and now destined for the big screen, this novel is a quiet but captivating thriller about an astronaut stranded on Mars with limited supplies and no rescue on the horizon.
Shadow Spell by Nora Roberts
Full of Irish lore and compelling characters, this second installment of the Cousins O'Dwyer Trilogy features an impending battle against a magical sorcerer and a romance between childhood friends enmeshed in the struggle,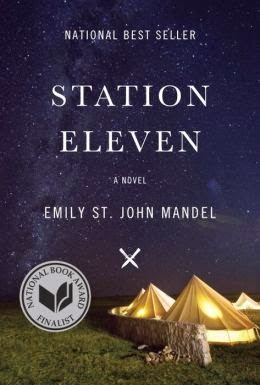 Station Eleven by Emily St. John Mandel
On the eve of a pandemic that will wipe out 99% of the global population, a celebrated actor dies on stage during a performance of King Lear. Twenty years later, a group of traveling musicians and actors and a few others struggle to keep art, culture, and history relevant in a world where the struggle for survival has wiped out hope for many. An elegiac and thought-provoking dystopian novel with substance.
The Storied Life of A.J. Fikry by Gabrielle Zevin
A cantankerous young widower finds new purpose when he finds an abandoned two-year-old in his bookstore.
The Wonder of All Things by Jason Mott
When a young teen lays hands on her injured friend, it is discovered that she has the power of healing. Unfortunately, with each attempt to heal someone else, Ava finds she herself grows weaker.
Adult Nonfiction
Can't We Talk About Something More Pleasant? by Roz Chast
In this witty graphic memoir about the last years of her elderly parents' lives, Chast honestly and often humorously depicts the mental and physical struggles of both the dying and their caregivers.
Deep Down Dark by Héctor Tobar
Through an empathetic and vivid account, an award-winning journalist brings to life the unfathomable experience of the 33 men who were trapped 2,000 feet underground at a Chilean mine for 10 weeks in 2010. A riveting account of disaster, survival, and coming to terms with the experience in the midst of a media frenzy.
Everything I Need to Know I Learned from a Little Golden Book by Diane Muldrow
This funny, whimsical guide to like is sure to appeal to nostalgic bibliophiles.
The Mockingbird Next Door by Harper Lee
In this intimate biography of Harper Lee, a journalist offers insights into the reclusive author's life and thoughts based on their conversations in the latter part of Lee's life.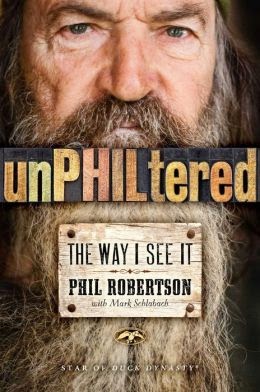 UnPHILtered by Phil Robertson
The Duck Dynasty star offers his opinions on life and faith as well as other controversial topics.